Perspectives Through Broken Glass (Paperback)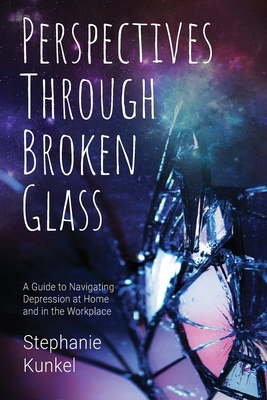 $21.95

Usually Arrives in 3-5 Days
Description
---
Approximately, 20 to 25 percent of adults suffer an episode of major depression during their lifetime. The 75 to 80 percent who don't experience depression may find it difficult to understand the behaviors of those who do, which leaves those that do carry depression feeling
isolated. The average American spends forty hours a week at work, and leadership is finding it harder than ever to connect with and motivate employees, let alone those that struggle with mental health.
Perspectives Through Broken Glass is written from the perspective of a leader and mother who battles depression. Written to be a resource for anyone who has experienced, is experiencing, or cares about someone experiencing depression. Gain more perspective to take your relationships from the depths of depression to empowered and compassionate connections that inspire your friends, family, coworkers, leadership and most importantly, yourself.
Whether you're among the 20 to 25 percent of adults who experience depression or among the friends, family, coworkers, or leaders who navigate the delicate balance between support and motivation this book is a game changer. Perspectives Through Broken Glass offers a foundation of anchors to guide those struggling out of the black hole and a new perspective for leaders looking to becoming a more compassionate in the face of rising numbers of depression and an increased awareness of mental health.