Y llegó el salvador (Paperback)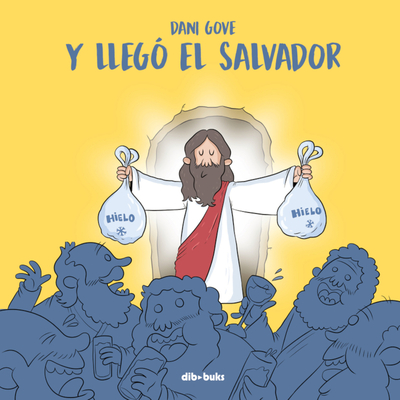 Description
---
Una recopilación de las mejores sátiras publicadas por Dani Gove en la revista El Jueves y algunas inéditas creadas para la ocasión. Con un dibujo muy característico, Gove satiriza sobre temas actuales a nivel nacional e internacional como pueden ser política, deporte o videojuegos.

A compilation of the best satires published by Dani Gove in the magazine El Jueves and some unpublished created for the occasion. With a very characteristic drawing, Gove satirizes on current national and international issues such as politics, sports, and video games.
About the Author
---
Dani Gove studied English philology at the University of Murcia. In 2012, he began working as a graphic humorist, becoming one of the most satirical cartoonists on the current scene. He works for the magazines El Jueves, Gonzoo, Voz Pópuli and Grupo 20 minutos, among others.