Break the Girl: An Enemies-to-Lovers Sports Romance (Paperback)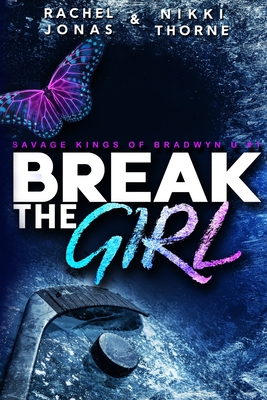 $18.99

Usually Arrives in 3-5 Days
(This book cannot be returned.)
Description
---
Everyone knows not to cross the campus d-bags. On or off the ice.
You don't sneak into their house, thinking no one's watching. You don't ransack their bedrooms, tripping over hockey gear as you rummage through their things. And you
definitely
don't get caught with your head under one's bed and your size-sixteen backside pointed right at their camera. Unless, of course... you're me. I was so desperate to get my hands on their brotherhood's Book of Sins that I did all the above. I was in search of proof that could incriminate Tate, my soon-to-be stepbrother and former member of the frat. But not only do I come up empty, I've now unknowingly invited three shadows to darken my world. The most broken and twisted of them all-Micah, Vince, and Ash. They promise no one has to know I trespassed on their territory. My secret is safe with them, safe from the others, but there's a cost. Their silence for my freedom. I'll be theirs to control, to own-these sick devils with perfect smiles masking their cold hearts. And if I can't find a way to beat them at their game... they'll break my world and my soul into a million tiny pieces. ***
More about
BREAK THE GIRL
Dark Themes
Enemies to Lovers
Hockey/Sports Romance
RH/Why Choose
Plus-sized Heroine
New Adult/College Romance
KINGS OF CYPRESS POINTE crossover (no need to read that series first)
WARNING:
The male characters in this series proudly wave all 99+ of their red flags. In other words, this dark bully romance contains graphic content and questionable behavior not suitable for or enjoyed by all readers. If you're sensitive to certain themes and scenarios, check the full content warning inside the book. Read responsibly and at your own risk. Also, this is the first installment in a trilogy, so Stevie won't get her HEA until the end.
One-click today and jump in
Smooches,
RJ & NT.