The Covert Narcissist: The Quite Side of Narcissistic Personality. Signs, Causes and How Respond (Paperback)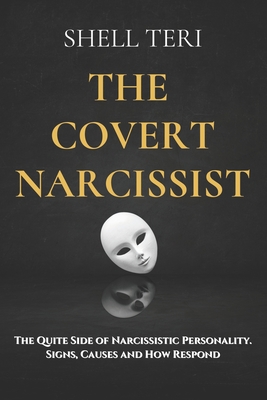 $16.99

Usually Arrives in 3-5 Days
(This book cannot be returned.)
Description
---
Discover the Secret Side of Narcissism and Learn How to Respond with Confidence
Do you suspect that someone you know is a covert narcissist, but you're not sure?
Are you tired of feeling drained and manipulated in your relationships?
It's time to take control of your life and learn the signs, causes, and most importantly, how to respond to a covert narcissist.
In this book, you will uncover the hidden tactics of this manipulative personality type and gain the tools you need to protect yourself and your well-being.
Here's a sneak peek of what you can expect to learn in this eye-opening book:
The difference between overt and covert narcissism
The common traits and behaviors of a covert narcissist
The impact of a covert narcissist on your mental health and self-esteem
The reasons why someone becomes a covert narcissist
How to recognize the red flags in your relationships
Effective strategies for managing and responding to a covert narcissist

Don't let the quiet exterior of a covert narcissist fool you. By learning about their tactics, you can reclaim your power and start living your life on your own terms.
Claim your copy now and start your journey to freedom and empowerment.