A Life Lived Through the Eyes of Alzheimers (Paperback)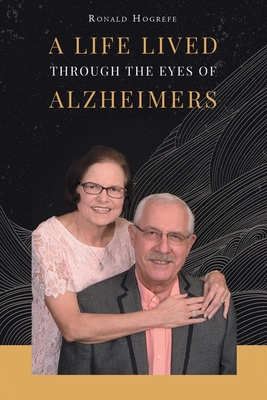 $19.95

Usually Arrives in 3-5 Days
Description
---
In early April 2021, I was having a conversation with my son Ryan about his friend's business in domain names. On a whim, Ryan said, "Watch this, Dad " and purchased the domain name ronaldhogrefe.com for me as a present. Having never read a blog and looking for a learning opportunity, I started experimenting with writing a few blog posts. With an upcoming month-long trip, I decided that this would offer an opportunity to practice and, in the process, learn something new.
When my wife Cheryl saw what I was doing, she asked me to chronicle our almost thirty-year journey through Alzheimer's. As I began to write and post blogs of the trip, it became apparent that I had a love of writing and an audience for our story. I soon developed a large following, and the blog almost took on a life of its own.
The blog has morphed into much more than I ever dreamed. From the comments and feedback received on many posts, it became apparent that I need to try and turn this into a book. Many people battling this disease and being caregivers for them need to know they are not alone. So sit back and follow along as I try to bring to you this story of our journey with Alzheimer's and the love story it has become.