True North, Down South: Tales of a Professional Canadian in America (Paperback)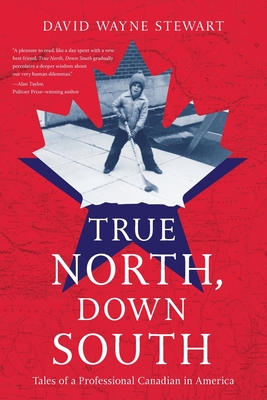 $13.95

Usually Arrives in 3-5 Days
Description
---
Using a Canadian migr lens, David Wayne Stewart's essay collection, True North, Down South, entertains and educates readers about immigrant and national identity, cultural misunderstandings, and belonging in the modern world.
Stewart's Canadian identity was contested by Quebec separatists when he was a child, then again in his adult life as an immigrant to the United States. Along the way, he found himself homesick in the U.S., opening an immigration law clinic in North Carolina before he was thrust unexpectedly into a role as a "professional Canadian."
In engaging and compelling prose, True North, Down South tells twenty-eight insightful and sometimes humorous personal stories of growing up in Canada and carving out an adult life in the United States. Stewart details spending his childhood in an asbestos mining town in 1970s Quebec, coming of age in Montreal, establishing roots in the United States, and promoting Canadian-American relations in Silicon Valley. Charming and approachable, this collection leaves readers with a deeper awareness of what it feels like to be an outsider, a homesick immigrant, and a bridge-builder for two nations more culturally distinct than they appear.