Lions of Wall Street (Hardcover)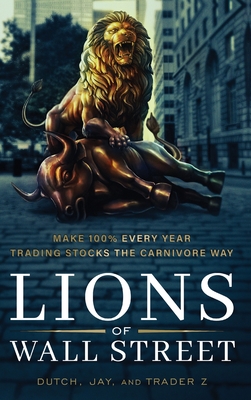 $27.99

Usually Arrives in 3-5 Days
Description
---
You've been doing everything you've been taught about investing - put away money, dollar-cost averaged, diversified, planned, and paid your fees. You've done what your financial advisors recommend. And yet, your accounts are bleeding money and you're baffled and discouraged. You know something isn't working; something isn't right here. But you don't know what do to.
We have the answer for you. It's called the Carnivore Way. It's how our elite team of Wall Street veterans has seen incredible returns in markets that are emptying most by-the-book investors' coffers.
In this book, we will expose the inherent flaws of the Wall Street establishment, and how to do it differently. This book will offer you profound tools of the trade and incredible market insights you won't get anywhere else. You'll walk away more empowered and capable of becoming a Hall of Fame trader. Join us in discovering how to become a Lion of Wall Street, the ruler of your own domain, and achieve true financial freedom.