How We Go on: Self-Compassion, Courage and Gratitude on the Path Forward (Hardcover)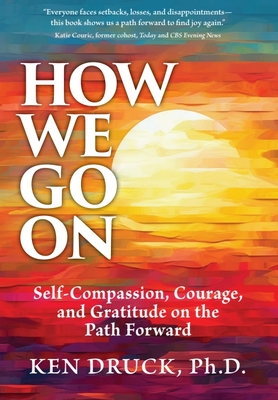 $25.95

Usually Arrives in 3-5 Days
Description
---
Turn life's changes, challenges, setbacks, and losses into opportunities
In this refreshingly honest book, Dr. Ken teaches us to take personal inventory as we learn to go on, what's working and what's not working in our lives, and what we can do to upgrade our interior operating systems.
As we get older, life-affirming decisions about our personal lives, relationships, and whether we're leaving a legacy of war or peace, compassion or hatred, love or chaos come into focus. Are we paying forward the best or worst in us to our kids, grandkids, and future generations? How We Go On was conceived to give readers the hope, inspiration, tools, and opportunities to say a resounding "Yes " to this question. It affords you with the opportunity to become a more compassionate, courageous, caring, and grateful version of yourself.
How We Go On is a book about living courageously. By summoning newfound courage, we turn life's changes, challenges, setbacks, and losses into opportunities, and become the stronger, better, more resilient version of ourselves. A life well lived is one in which we have learned, grown, ripened, healed, taken social responsibility, made peace with life's real terms, paid the good in our lives forward, and left a legacy of love. The path forward at every turn, in every season, and at every crossroads, including death, is realized through self-compassion, courage, and gratitude. The book represents a distillation of Dr. Ken's lifetime of service to humanity.